​Goa is just the perfect place for the epicures and people who are always looking for places to visit. Brimmed with beaches this is the place to go for the best relaxing holiday, if in good conditions. Situated on the edge of the spectacular Malabar coast, on the Arabian sea, Goa is a pretty good destination for people who are stressed out. Sea waves, Goan music and a lemonade in your hand; this is one of the best ways to enjoy your beach time. Goa is also a major tourist attraction for foreigners. A cherry on the top of the cake, if you are lucky enough to get a sea-facing hotel.
The most appropriate time to visit Goa is in the autumn with pleasant breeze and lively weather. Going to this heavenly place is a very fascinating experience. The roads are great with picturesque and green areas including paltry but adorable waterfalls. One can stop at authentic dhabas for meals and one can enjoy the spicy but delicious Indian food, if on a road trip.
Unluckily, it wasn't the sun, but rain which welcomed us. We were staying in a hotel named 360° Beach Retreat. This hotel had a tie-up with an extremely big and open shack which served as a purpose for breakfast, lunch, dinner and drinks called Sunny Side Up. Replicating its name fantastically, this is basically a restaurant type with a very beachy look, great music which is being played live and friendly waiters serving awesome food. We were extremely exhausted due to the journey. We had our lunch at the shack. How does that feel when one has a sea shore at the left, great food in the front, and glorious music in your ears! The delicious food just stole the show
Our hotel was on the Candolim beach which was found after a few twists and turns from the Candolim road. We visited this road at night. Cycles and cabs are good for sightseeing in Goa. But, we found walking the best way to look around. The Candolim road is luminous and spectacular at night. The sight of people bustling around is so exciting. Humble shopkeepers exhibiting souvenirs, spices and other things, curious foreigners smelling and tasting Indian spices, the sight is just mesmerizing. Colourful shops were spotted with various types of instruments of vibrant colours. The shop consisted of snake charms, old-fashioned autorickshaw horns, damrus etc. Guitars of all sizes were also seen. Shell bracelets, paintings, tattoos, this is very famous in Goa. Key rings were beautiful. We were extremely tired after an exhausting day.
The next day, after having a hearty breakfast, we set out for another great time at the beach. In the afternoon we visited Panjim, another area full of shops. Goa is also famous for cashew nuts. After exploring the area and visiting one of the most famous cashew shop BL Kaju Wala we had a delightful lunch at a restaurant named Navtara. A dessert coined the Royal Cashew Chocolate Sundae was the , main speciality.
---
Our next stop was the Panjim Church also known as The Church Of Our Lady. It was terrific. Then we thought of exploring behind the church. This area is known by very few people. It was almost abandoned. Narrow streets with colourful houses bearing French name plates signifying the French rule centuries ago.
After having a peek at the fascinating past, we headed towards Dona Paulo. As it was closed due to inappropriate weather conditions, we went to the Basilica of Bom Jesus. This wonderful church has the dead body of St. Fransisco Xavier which has not decayed from the past twenty years. It also depicts the childhood of Lord Jesus. There were platforms on which saints used to read out the Bible to the people. After having a glance at the childhood of Jesus, we came back to the hotel, very tired. That evening, once again, we were on the mesmerizing Candolim Road to dine at a fabulous restaurant named 21 Cocos. Sketching a kingfisher and having hot chocolate is a great experience.
The next day, it was our last day in Goa. So we decided to dedicate this beautiful day to the Candolim beach, the cleanest beach in Goa. After having a refreshing breakfast, we directly hopped on the beach in our beach outfits. Playing in the waves and surfing was a fabulous experience. The type of surfing we did was a bit different. Simple, you go to the point where the waves emerge, and lie down on the board waiting for them, and let the waves wash you away!
After having an awesome time we returned to our room, exhausted we had our lunch at Sunny Side Up and dinner at 21 cocos. As it was our last day we were drooling over the shops of the Candolim road.
At last, we caught our bus back to Hyderabad and that was the end of our memorable trip to Goa.Though it is the smallest state in India the urge to go to each and every destination is endless.
---
Copyright ©2013 ILOVETRAVELITING.WEEBLY.COM, All Rights Reserved
Powered by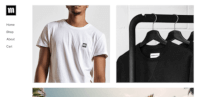 Create your own unique website with customizable templates.